And so the year rolls round again!
Here we are at the Blogtopia Event of the Season...my date for this grand fete?
The Stig...
...truthfully, I asked the other three guys on
Clarkson...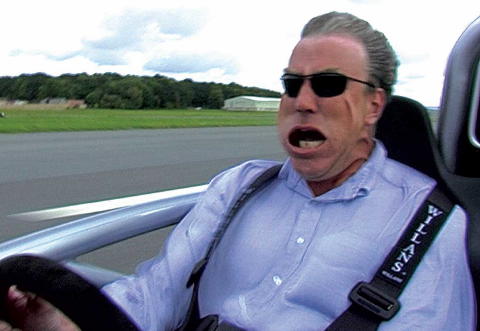 Hammond...
and Mays aka Dr. Slow,
but they were all too busy driving gazillion-dollar cars around in circles, or some such other inane activity.
So I asked the Stig.
Now, to be perfectly accurate, he didn't say "Yes",
but he also didn't say "No".
Actually, he didn't say anything, because he doesn't...ever.
So I'm taking that as an acceptance.
I've left very precise directions as to where and when he is to collect me
in his Reasonably Priced Car.
What am I wearing?
Matching outfits....of course!
Some say:
I'll let you know if any of this, and more, is true...tomorrow!
(That's if he shows up to fetch me.)